The Widest Glass Block and Glass Brick Selection.  Find your Hy-Lite Glass Block Replacements Here.
If you are looking for Hy-Lite glass block or Hi-Lite windows, we have all the replacement products you need to complete your project. Contact GBS today to find out more of how we can help get your project completed without any supply disruptions.  We're here to help.
The Glass Block Supply Company of Medina, Ohio has served homeowners, construction, and remodeling companies for more than 35 years. We are the number on glass block supplier in the US and the supplier of choice for residential and commercial glass block projects.
Since its inception, GBS has become one of the largest glass brick and glass block distributors in the United States. GBS is your one-stop source for everything you need to create beautiful and functional glass block installations, from a simple glass block window to accent walls, glass block showers, and more.
Modern Glass Block and Glass Brick A New Design Aesthetic
Forget everything you thought you knew about glass block. Today's glass products are stylish, contemporary, and come in textures, finishes and colors you might not have thought possible.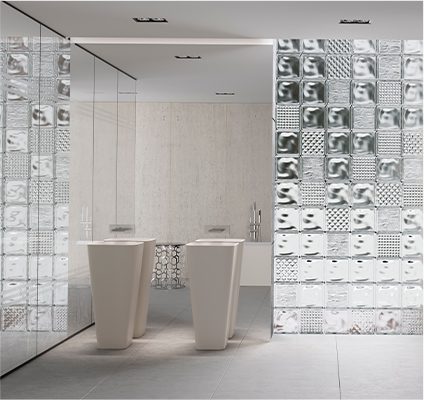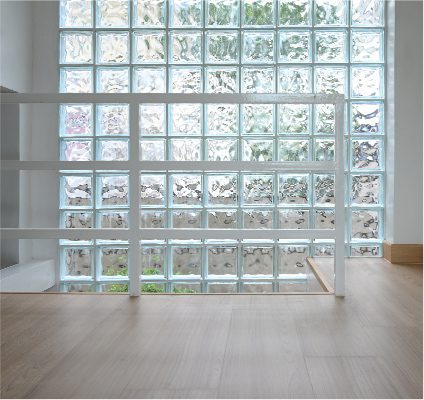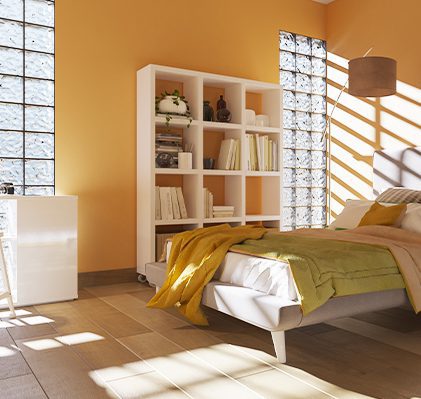 Choose GBS for Unrivaled Inventory, In Stock and Ready to Ship
At GBS, we strive to provide the broadest choice and most extensive inventory of glass block and glass brick products. Our warehouse stocks a variety of SEVES glass block patterns and sizes, including the SEVES Imperial Line, Design Line, Basic Line, and Technology Line. We carry common sizes from Premiere Series 8″x8″x4″ glass blocks, and other 4-inch-thick options. GBS has less common metric sizes, including 3-inch-thick Thinline Series glass blocks.
A Product Line for Everything You Need
The GBS Mission
The Glass Block Supply Company knows glass blocks and glass block products better than anyone else. We take pride in our decades of industry knowledge and the depth of our experience.
At GBS, care for our customers is our foremost value. We promise exceptional customer service, technical support, competitive pricing, and fully-stocked inventories. As the premier distributor of glass block, we offer a broad selection of products at various price points, making beautiful, high-quality glass blocks, glass bricks, panels, and pavers accessible on any budget.