The Benefits of Glass Block and Glass Brick
Forget everything you thought you knew about glass block. Today's glass products are stylish, contemporary, and come in textures, finishes and colors you might not have thought possible.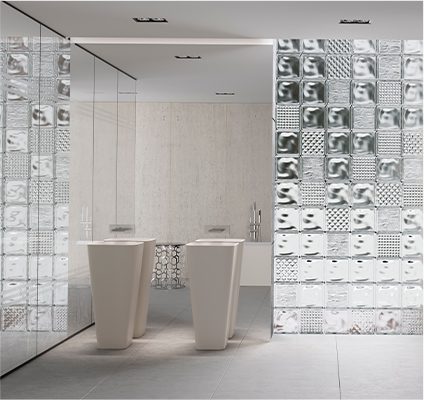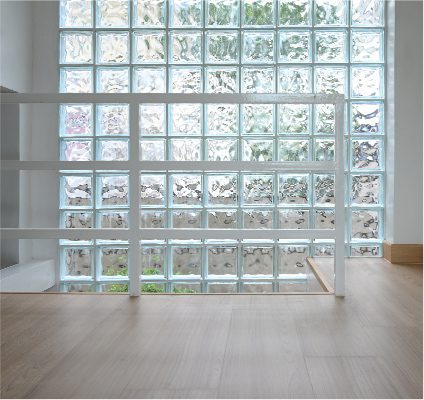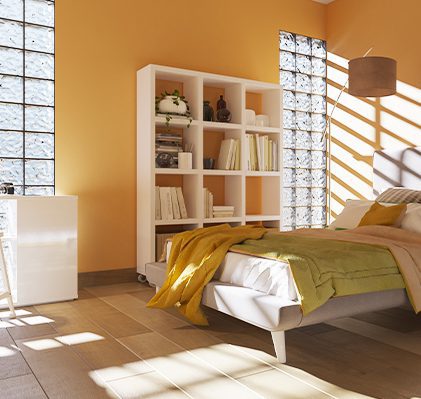 Choose GBS for Unrivaled Inventory
At GBS, we strive to provide the broadest choice and most extensive inventory of glass block and glass brick products. Our warehouse stocks a variety of SEVES glass block patterns and sizes, including the SEVES Imperial Line, Design Line, Basic Line, and Technology Line. We carry common sizes from Premiere Series 8″x8″x4″ glass blocks, and other 4-inch-thick options. GBS has less common metric sizes, including 3-inch-thick Thinline Series glass blocks.

Why SEVES?
The Seves Glass Block™ (SEVES) patented design features two sheets of low-emissivity coated glass inserts sandwiched inside the glass block, creating a two-chamber system. Air in the two chambers is replaced with argon gas. With its inherent thermal conductivity value, this noble gas also contributes to these blocks' increased energy efficiency. SEVES glass blocks feature the lowest U value in the industry, indicating superior heat retention.
A Product Line for Everything You Need
The GBS Mission
The Glass Block Supply Company knows glass blocks and glass block products better than anyone else. We take pride in our decades of industry knowledge and the depth of our experience.
At GBS, care for our customers is our foremost value. We promise exceptional customer service, technical support, competitive pricing, and fully-stocked inventories. As the premier distributor of glass block, we offer a broad selection of products at various price points, making beautiful, high-quality glass blocks, glass bricks, panels, and pavers accessible on any budget.